Hong Kong to Hainan Race 2018 Recap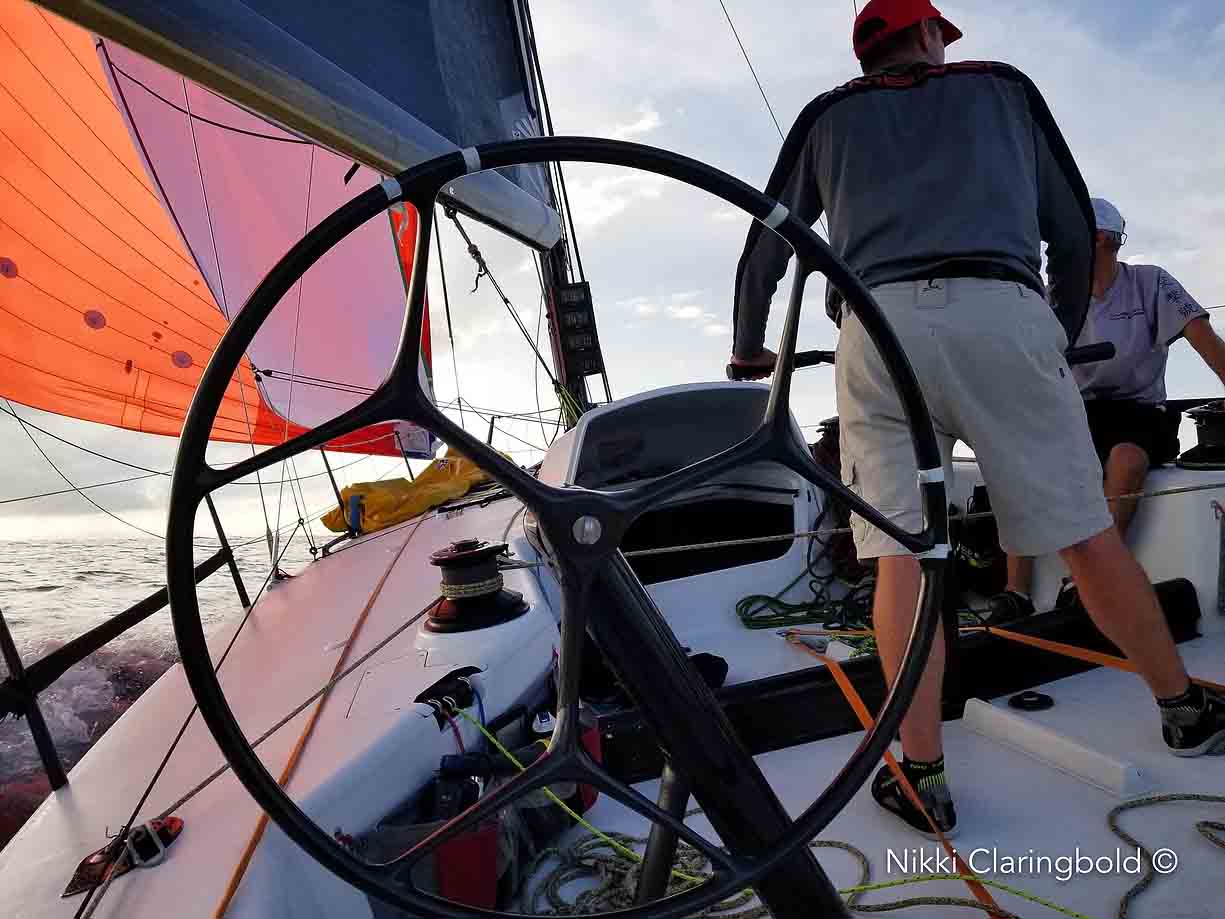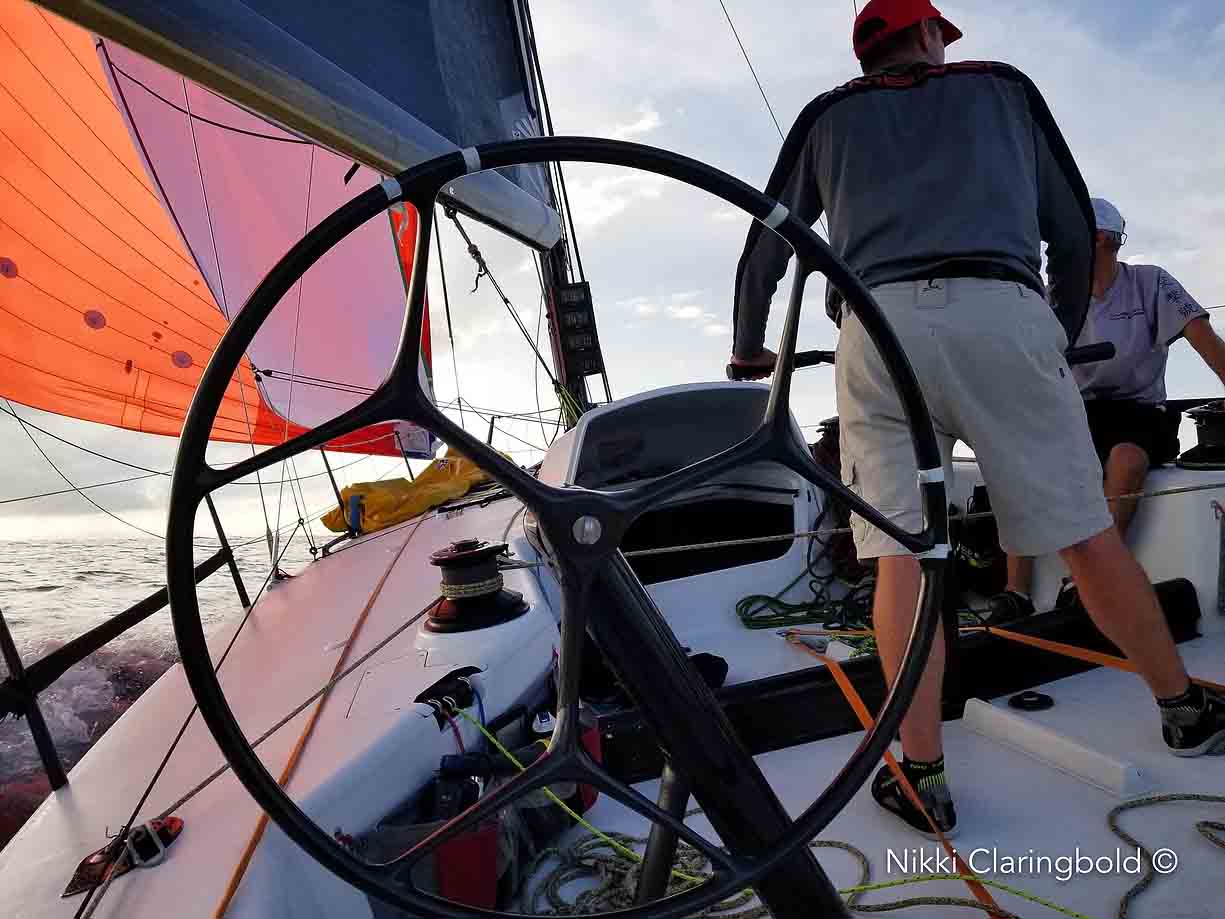 Hong Kong to Hainan Race 2018 Recap
Great start to the Hong Kong Hainan Race
The Hong Kong to Hainan Race got away this morning, in an easterly breeze of around 12kts. With a rather long start line, the fleet stuck to the committee boat end and played it safe as the gun sounded ensuring no boat was over the line.
MOD Beau Geste - Arrives at Hainan first
Karl Kwok's MOD Beau Geste raced into Hainan at 11h 21m 59s Hong Kong time this morning, taking Line Honours and setting the Race's first multihull record of 24h 1m 59s. MOD Beau Geste narrowly missed the race record of 23h 31m 52s that was set in 2016 by Seng Huang Lee's 100ft Super Maxi Scallywag by a mere 30m 07s.
Karl Kwok commented on the Race, "It's been an interesting race, the start was so severe, so rough, but by the time we reached Hainan everything had calmed down, and we were fighting for wind. Our top speed was consistently above 30kts, so we should have been here six hours earlier, but unfortunately, that didn't work. By the time the wind ran out there was another system from the island, so basically, we just ran out of wind altogether. The first 12 hours were remarkable because we got rewarded with flatter, calmer seas after the initial rush out of Hong Kong and the wind was strong. We had been anticipating close-quartered combat with SHK Scallywag Fuku, and though we would have had a really close race, we are very sad that they had to pull out."
The next boats to arrive are Sam Chan's TP52 Free Fire and Joachim Isler and Drew Taylor's Mills 41 Ambush. Ambush is having an epic run keeping up with Free Fire and if all goes to plan, is well on her way to taking the IRC Overall win. Before the Race, co-owner Joachim Isler estimated Ambush would cross the line after 26 to 28 hours and whilst that hasn't come true, she's still sitting pretty.
With 180nm to Sanya, Michael Lunn's Azuree 40, Lion Rock is cruising along at around 8kts and is expected to cross the line sometime on Saturday. Lion Rock suffered damage when Super Typhoon Mangkhut hit Hong Kong in September when another boat collided with them. This resulted in repairs after damage to the pulpit at the front of the boat as well as the rails down the side. Crew member Kevin Greene expects the Race will surely test the boat but has an incentive to get to Hainan for Saturday or run the risk of running out of chicken stew and sandwiches.
Second to arrive in Sanya, Hainan (after Karl Kwok's MOD Beau Geste) and claiming Monohull Line Honours was Sam Chan's TP52 FreeFire. FreeFire arrived on Friday night at 20h 15m 40s HK time, with an elapsed time of 32h 55m 40s. Sam Chan is the only owner to have a version of FreeFiretake part in every edition of the Hong Kong to Hainan Race.
Mills 41 Ambush - Wins IRC Overall
Racing into Sanya shortly after was Joachim Isler and Drew Taylor's Mills 41 Ambush, arriving at 22h 34min 54s HK time and taking the IRC Overall win!
Isler was thrilled "We were the first monohull out of the harbour and held on to the lead until just before mark TCS3 was the first highlight. There was great racing; first with the jib top and then with the A4. We recorded fantastic speeds topping at 25kts which very exhilarating. It was a little bit light today; but we had a tremendous finish coming in with 20kts of breeze. So all in all, a fantastic offshore sprint. It's brilliant to be leading IRC Overall. All of the crew worked extremely hard the whole race. I think it's a well deserved result and it would have been all the more sweeter with my friend and co-owner Drew on board; he was sorely missed."
Fred Kinmonth and Nick Burns' GTS 43 Mandrake III, woke the shore crew up with their early arrival at 05h 31min 46s this morning putting them in 3rd IRC Overall. "We had a tiny bit of trouble dropping the spinnaker at one point and it's no longer in one piece; that was probably our low point of the Race but the rest of it was magnificent. A finer body of men, one could not possibly find. I would say we probably had one of the best crew we have ever had, in terms of years of experience. Superb racing." said Kinmonth shortly after arriving at the pontoon.
The rest of the fleet continue to sail to the south of the rhumb line and are expected to arrive throughout the afternoon and evening tonight. The prizegiving will be held tonight at Sanya Serenity Marina.
Find out more: